AN ABC BREAKFAST | 纽约未名诗歌 · 第201期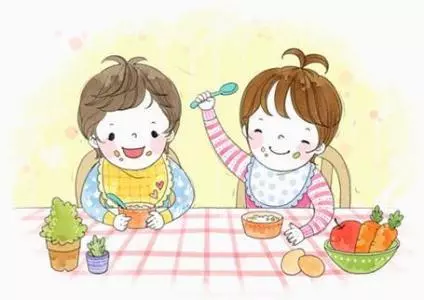 编者的话: 这首诗是作者几年前回中国探亲时所作。ABC小诗人在白昼与黑夜的对调中,以敏锐的触角感受和体验生活与文化的差异,并以对比的方式细腻地表达出对于环境,传统及美食的观察,更用丰盛的早餐凸显出祖父母深深的疼爱。正像本刊资深编辑张达红所评论的,"Annie一下子就抓住了中国文化的核心,中国的grandparents 很少说'我爱你',但总是做好多好吃的"。
(编辑提示: 在手机上阅读的读者,请使用横向屏幕!)
——————————————————
AN ABC BREAKFAST
ABC refers to American Born Chinese
In the motherland, in the morning, at six-thirty,
the sun is perpendicular to the barren ground
and I am reminded: over the years, how my maternal
and paternal grandparents politely fought
over where my sister and I would eat, and how we
ended up eating six meals a day. In their minds, they were
somehow making up for lost time, as we grew up
in the other hemisphere, as we awakened
with their hazy sunset, slept with their smoky sunrise.
Somehow, our receptiveness to their feeding
was their idea of the response of love. We eat a
feast of cratered moons for breakfast, as they
disappear from the Nanpi sky, hollow patches
atop the porridge's gentle skin. The soft pumpkin, battered
and bruised, a refuge fortiny corn meal specks
that tickle my tongue with each spoonful. At the table, they
nudge the delicate bowls closer to us, telling us
to eat more, because we are too skinny,
and when you are too skinny, that is a sign of
poverty: you don't have enough money to feed
your children adequately. We aren't
poor, but our grandmas and grandpas
refuse to let their pride be tarnished by the neighborhood
gossips and so we thank them for their hospitality,
and go home, back to America, where we indulge
in greasy sausages and frozen waffles.
— from 2018 Rattle Young Poets Anthology
__________
Why do you like to write poetry
Annie Li: "I like to write poetry because it reminds me of the power of words and its
ability to connect people together!"
【作者简介】 Annie Li (李安艺)is a college freshman, interested in studying English/Creative Writing and Sociology. Her creative works have been recognized by the National Scholastic Art and Writing Awards, the Writers Theatre of New Jersey, the New Jersey Governor's Awards in Art Education, Rattle, LILIPOH, The Claremont Review, and Aerie International. She was named the New Jersey Youth Poet Laureate for Central Jersey in 2018, and Atlanta Youth Poet Laureate runner-up and ambassador in 2019.

【题图】来自网络
【责任编辑/主编】 李国青 / 杨光
本公众号所有的内容均为作者和"纽约未名诗歌" (微信公号:nyweimingshige) 所有,转载请注明出处,投稿请寄Word文本以及个人简介(100字左右)至weimingpoetry@hotmail.com。本平台使用的文字、图片、音乐,如果涉及版权问题,敬请版权人与我们联系。谢谢。